Let's face it, sometimes you need your part yesterday! When you're broken down on the side of the road, you don't have the time or money to wait a couple days or even a single day to get your part. We undersand! At FleetCooling.com, we have 22 locations across the US stocked up to get you the part you need today!
When looking at any of our product pages, be sure to click on the button that looks like the one below: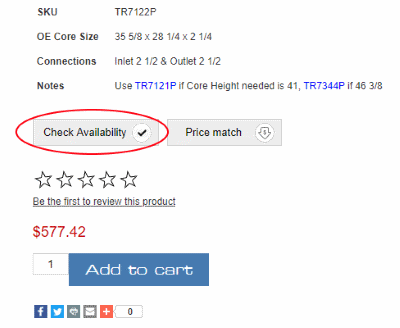 When you click this button, you will see a list of our locations that have this item in stock: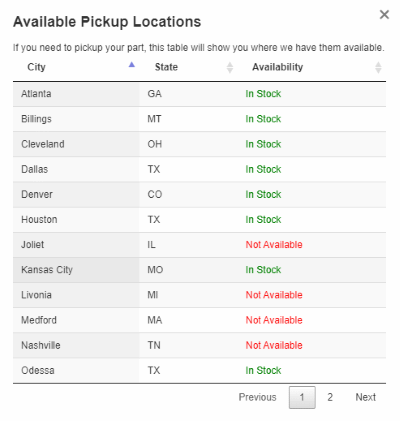 If you see the part is available near you, add it to the cart and go through the checkout. You will then be able to select the desired pickup location in the second step (put a check mark next to "I Want to Pick This up"):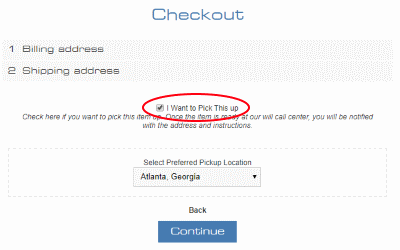 Once the order has been placed and the item is ready to pickup (usually within the hour during business hours), we'll notify you with the address and any additional instructions you need to pick it up.
Please note! These are not typical retail locations where a consumer can just go and buy something. They are logistical warehouses that are generally used to ship our products out once an order is placed. We are happy, however, to arrange it so that you can go get it yourself instead of waiting. Oh, and one more thing, shipping charges will, of course, be waived!